I am an experienced PR consultant, journalist and freelance writer, based in Mount Bures, a village on the border of Essex and Suffolk. I enjoy sharing my taste in food, travel, literature and the performing arts, as and when inspiration strikes. I am also working on my first novel, a semi-autobiographical work titled, Where are the Grown-Ups?
I also work with business and organisations, helping to promote what they do to their target audience, through effective communication.
I am a member of The Guild of Food Writers and sit on the judging panel of the UK's Quality Food Awards and the Great Taste Awards.
How I Work
I develop or assist in media campaigns to ensure information about clients' products and services is always of real interest to selected journalists and a readership of potential customers. I provide businesses of all sizes with affordable public relations services and also support in-house marketing and PR teams of larger organisations as and when they need it.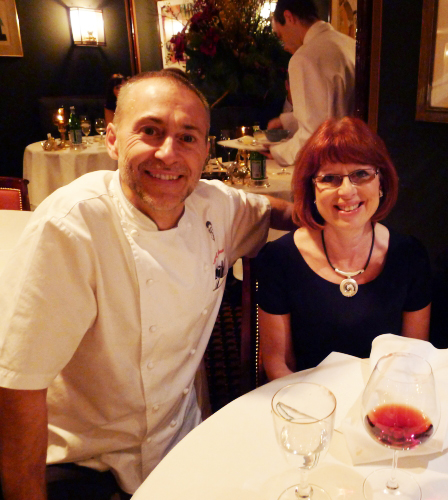 At Le Gavroche with Michel Roux