Our Dubai adventure is almost over and in the flurry of list-making, packing, repacking, administration and goodbyes, it's time for a little reflection.
In parts of the world which make it increasingly difficult for 'non-natives' to even visit – the UK is a prime example – it's a privilege to have been welcomed as a guest resident in the UAE. I've made friends with people from around the world but sadly, I don't know a single native Emirati. In a country that is so tolerant of foreigners, it's a pity that Emirati culture is so hard to penetrate.
After two and half years away, it feels good to be going home and starting anew. I used to be afraid of big changes. Not anymore. Moving from everything and everyone I know was daunting in February 2015. Now it feels thrilling. Of the friends we've made here, many have been expats somewhere all their working lives and their positive attitude about living in other countries is addictive.
We won't be expats again but we will always be travellers, because Tim is now on a permanent gap year! I'm banning the 'R' word after this blog post. Retirement has always been the elephant in the room, looming large over our Dubai experience. We came here knowing that this would be the last assignment after nearly 30 years with the same company. This is what we kept telling ourselves and others.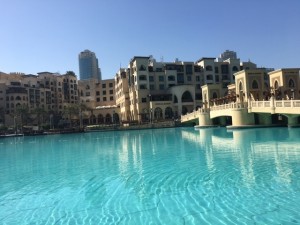 The concept of retirement is so loaded. Why does retiring from work automatically imply that you also retire from life! As the date drew nearer people appeared concerned, disbelieving even.
'What will you do?' was the usual response, as if without daily paid employment, the unfortunate retiree will be forced to gaze around their surroundings in bewilderment. Unfortunately, the question, posed so many times can become a self-fulfilling, and paralysing prophecy. After first looking forward to exploring new opportunities, and having the freedom to do so, even Tim started to have a few misgivings.
I admit to not being very sympathetic, although I do understand the wobble. One day, you've got a role and a title, you wear a freshly laundered shirt and leave the house at 8.30am and the next day you don't. Or the next day or the day after that. I say this, but as I write, he's back in the office, for an official handover. Retirement 'celebrations' with colleagues here, and in the UK, are in the diary. Some extremely touching and kind messages have been received, indicating Tim's contribution was highly valued by many on a personal, as well as a business level.
The reality of leaving work won't really sink in for some months, so for now Tim remains in the fuzzy edged no man's land of employment limbo. Neither totally in, nor completely out. A very helpful transition.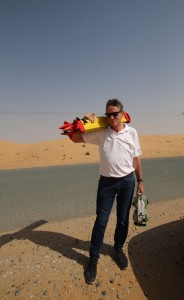 We shall see how this pans out but on first observation, managing a permanent gap year requires some structure. So far he's up and about at a reasonable time, exercising in the nearby swimming pool. A good start. If we weren't leaving, perhaps this would become Tim's go to routine. Time to throw in the disruption of relocation. I'm appropriating this oh-so-trendy business buzzword for my own use. Here's a few disruptive ideas that might inspire others on the verge of a permanent gap year.
1. Physically leave your comfort zone
Research a different country, pack your bags, put your extra stuff in storage and live a different life for a while. Rent your home or arrange a house swap. We may well be doing this again when the UK winter kicks in.
2. Mentally leave your comfort zone
Set yourself a challenge. Write a book, design an app or enrol for a course. Whatever it is, connect with like-minded people on and offline. Use the wealth of free online resources to get you started and join groups for mutual encouragement and feedback along the way.
3.Be acutely aware of time
When you have more free time there's a tendency to waste it. Everyone needs a period to just chill and do nothing occasionally, but once you've embarked on a project you need to stay interested and motivated to see it through. Interest and motivation comes from doing, not just thinking about doing. Set yourself a realistic schedule that you can stick to and milestones that you can achieve, daily, over a month, three months, six months.
4. Sell or refurbish?
Look at your home. Imagine if you had to either sell it or alter it. What would you choose to do? Look into the possibilities of both. Get an architect to give you some ideas and costings. How does it stack up against selling and buying? It's an interesting exercise and can throw up some surprising results. We thought we wanted to refurbish but after considering the very detailed plans, changed our minds.
5. Refurbish your home
What are the priorities? It's easy to get carried away with refurbishment, especially if an architect comes up with interesting new ideas. Knock this wall down here, open this room up here, transform that empty loft space with a super-duper conversion. All great, but if all you really want is a bigger kitchen, and none of the ideas achieve that, then refurbishment could be a very costly and time-consuming disruption. We concluded we just didn't have the stomach, and possibly the heart to stay on top of a major refurbishment project. We had an early warning sign of how it might go, so I pass this on in case it's helpful. If builders struggle to get back to you with a straightforward price in a reasonable time frame, it tells you they could be equally 'fluid' if hired. Going over budget might cause nothing more than a raised eyebrow to camera on TV, but if that's your money disappearing in extended schedules and unexpected price hikes you might wish you hadn't started. We took the hint.
5. Sell your home
Before we came to Dubai we'd lived in the same house for 23 years! It's easy to be sentimental about homes. We'd brought both our sons up in that house. We'd gradually altered and arranged it to suit our needs as the years went by. We knew the history of all its special peculiarities and comforts. There was nothing we didn't know about that house. Both our sons left home some time ago and they haven't looked back. It was time for us to say goodbye and move on too. If we loved the house, we reasoned, others would too. We rented it whilst we were here and after that it didn't feel like our home any more. Returning to the same old, same old just wasn't for us. Next week a new family move in and we have no regrets. A new home awaits us – somewhere – and with a permanent gap year to fill we'll have plenty of time to find it!