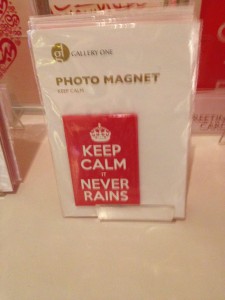 At the start of this journey I made a promise to myself that I would explore the opportunities Dubai offered for self-improvement. If that sounds a bit severe then maybe it needs unpacking. I have never been a great one for taking exercise. I don't remember the last time I broke into a run – probably around 1978 if I'm honest, when I was a teacher. Letting three dozen teenage boys arrive at the school hall, ahead of time for their weekly drama lesson, would have spelt disaster so I must have had the ability to put on a sprint at some point.
My walking speed, I'm told, is painfully slow, though I can pick up the pace considerably if there are only 15 minutes to go before Happy Hour is over at our local.
Running, jogging, the gym and all the other stuff that either makes you wet, sweat or shed tears is not my idea of fun. Just lately some twinges in the back probably caused by too many hours hunched over a computer suggest that maybe it's time to consider some gentle stretching and strengthening routines. Pilates has been suggested. Yes, I thought. That's what I will explore in Dubai as part of my manifesto for a new and better me.
I already had an image in my mind of this fantasy Pilates class I was going to join. A large airy studio, with scented candles strategically placed along the floor. The low tone of a relaxation soundtrack on a permanent loop and a dozen devotees, stretched out on floor mats, being instructed to concentrate on their breathing. My sort of exercise.
I did my research. The Mantra Fitness Club had me with the name and it was a short taxi ride away. There is a huge Fitness First Club right on our doorstep. At dusk, from our balcony, we can hear one of the Australian keep-fit trainers barking out commands and aggressive encouragement to his class. It all sounds a bit too earnest for my liking and signing up for a class right next door to our apartment seems a bit of a cop out. No, it had to be the Mantra Fitness Club. Not Pilates but 'Yogalates' was the offer. Sounded pretty. I'll give it a go.
There is a taxi rank just a few steps away so, with ample time allowed for travel, I tell the driver where I need to go and prepare to hop in. Not so fast. Puzzled looks. Shaking of head. Doesn't know the location. OK, had this before. Dubai is such a fast growing city that new roads, tower blocks and business locations often leave the taxi drivers behind. When the same scene is played out another three times, I sense something weird is going on. The taxi rank is outside a smart hotel so I ask one of the hotel staff if he can assist. He knows exactly where I need to go and he also knows why I am having a problem.
The journey will only clock up a paltry 15 UAE dirhams (less than £3) on the meter. The drivers, he tells me are pretending they don't know where you want to go because they prefer to bag a more lucrative fare. He has a cunning plan, though. He asks a colleague in the hotel to google the location and print out a map. Give the taxi driver a picture of the route and he will have no option but to take you says my oh-so-confident ally.
Armed with the map and with Mr Confident in tow we hail the next cab. I say where I want to go, smugly produce my map as the protests of ignorance begin and hop in the back. An argument then ensues between the taxi driver and Mr Confident. I can still hear them as I put the map in my bag, slip out of the taxi and try my luck with the next one in the queue. Time is ticking by. Just 20 minutes till my class begins.
This time I try a different tack. I explain that half a dozen taxi drivers have already refused to take me where I need to go so what am I supposed to do? Look, I even have a map you can use. I strike lucky because this one speaks excellent English. He genuinely doesn't know where I want to go but he is happy to use the map to get me there. We chat about London cab drivers and The Knowledge. He agrees it's all a bit of a shambles in Dubai because there is so much pressure on the drivers to exceed a daily business target. He wishes he could be a taxi driver in London because he thinks the priorities here are all wrong. The managers are only concerned about making money. The drivers know they won't hit their targets if they pick up too many 15 dirham fares in a day so they go through this elaborate pantomime to avoid them. He's a lovely guy and I give him a decent tip for getting me to the Ontario Tower with five minutes to spare – and for filling me in on the realities.
The reception area is manned by the usual security bod who mumbles the directions to the Mantra Fitness Club and points at the lift. I thought I heard him say 'in the car park' but dismiss this as irrelevant information. No, he did actually mean 'in the car park.' There is no signage at all. I ask someone else, a little more urgently and she points a finger round a hidden corner. Ironically, I break into a run. The Mantra Fitness Club is basically a couple of rooms inside a multi-storey car park.
I am out of breath and panicky because I am late – and I am not used to running. There is a chanting sound track though and beyond the reception area I can see a studio and candles! There doesn't seem to be anyone in the studio. A tiny Indian woman in her thirties with thick glasses is manning the reception desk.
"Do you get many people coming here for classes?" I venture.
"Not really." I start giving her my thoughts on why that might be and how stressful it has been to get here, what with the taxis and then no directions to guide the hapless visitor to the right place in the building, but stop, mid-sentence because I sound, well a bit British. She nods in sympathy and smiles knowingly.
With my small reserves of stamina now somewhat depleted I give the class my best shot. I couldn't complain. I was the only student so I had one-to-one coaching in the moves and some excellent advice.
"You need a beginner's class and a lot of individual supervision. Actually I know a really good Pilates class for you and it is right where you live, so very convenient. The Fitness First Club. Say I sent you."